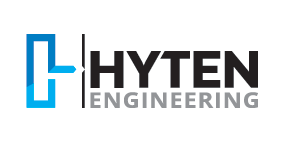 HYTEN Engineering specialises in structural, stormwater and glass design. Our services range from low rise to high rise, residential and commercial developments, structural renovations and repairs.
Our aim is to partner with clients to help them achieve their objectives. Our key is in providing a high quality service with innovative solutions. 
Our designs focus on build ability, functionality, economic viability and technical excellence. Our engineering plans are written to ensuring a seamless design and help all consultants and project owners understand the full scope of the project.
Customer care and client satisfaction are of utmost importance. Hyten aims to foster long term partnerships with service providers to help deliver future projects in line with their needs.
Hyten Engineering is a fully insured, registered, and financially sound business and has the right experience to undertake a wide range of engineering projects.
Our passion for engineering design means that we're serious about doing the best job for every client, every time.